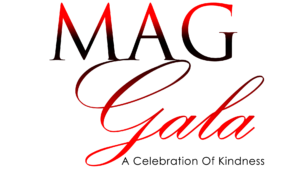 MAG GALA (Mi Amor Graciousness Gala) is a celebration of kindness.
MAG GALA, recognizes angels who empower other angels with broken wings through the gift of love.
MAG GALA produces glamorous events to raise funds for non-profit organizations making a difference in their communities. One such organization is  Safe Passage. Safe Passage is a nonprofit 501(c)3 corporation that works to improve the lives of those who have been afflicted by domestic violence.
Safe Passage's mission is "to break the cycle of domestic abuse by healing and empowering women and their children, enabling them to live new, safe, and productive lives."
The MAG GALA Event is currently featured in New York City and Los Angeles and will be coming to Houston, Texas in September of 2023. Plans are underway to bring The MAG GALA to international cities as well.
"Changing the world with one drop of kindness at a time"
Kindness is Cool!
Mi Amor Gala's 5th Anniversary Debut In New York City